Library Tools in Minnesota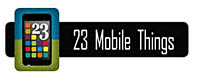 23 Mobile Things — a self-paced learning program that will identify 23 types of apps for you to discover.


MnKnows — The central gateway to information and resources available to all Minnesota citizens. From the Minnesota Office of Higher Education and the University of Minnesota Libraries. MnKnows includes the following:

WebJunction Minnesota Resources for continuing education and professional development needs. Free access to over 300 self-paced, online courses; advanced registration for free webinars; web hosting for local content.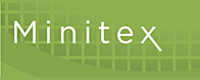 Minitex LearningExpress Set-Up for Libraries — Free access to three LearningExpress resources. LearningExpress has created links for every Minnesota library that will authenticate both remote and in-library users into LearningExpress resources and provide usage statistics to libraries. To obtain your library's custom link to the LearningExpress resources, please contact ELM Support. It is recommended that this link be placed on a secure page, but not required.